10 Things to Do in Omaha, NE This Weekend
Omaha offers some of the most amazing sights and activities in Nebraska and lucky for you, Granridge Apartments grants you easy access to it all! Spend a day exploring all of the amazing shops and restaurants with your friends, or uncover hidden treasures in one of the amazing museums like the Durham Museum! There are so many activities and places to visit for every occasion like family fun days, or a quiet day spent with yourself!
Below is our complete guide to every exciting adventure that awaits you here in Omaha, NE! Being so close to the action at Grandridge, you'll always have something fun to do while you're in the area.
TOP 5 THINGS TO DO IN OMAHA
Welcoming nearly a quarter-million visitors annually, Lauritzen Botanic Gardens spans more than 100 acres along the banks of the Missouri River in South Omaha. The Gardens feature a four-acre arboretum, a 32,000 square foot visitor's center, as well as gorgeous woodlands and landscapes throughout the property. The Marjorie K. Daugherty Conservatory, a stunning 17,500 square foot glass greenhouse, was added to the Gardens in 2014 and the gardens continue to expand.

100 Bancroft St Omaha, NE 68108

TD Ameritrade Park plays host to the Big Ten and Missouri Valley Conference baseball tournaments and is also the home field for the Creighton University Bluejays. Each spring since 1950, Omaha and TD Park welcome over 100,000 rabid college baseball fans for the annual College World Series. Fans of the eight finalists and baseball enthusiasts descend on the city for two weeks to soak in dozens of tense ballpark battles.
1200 Mike Fahey St Omaha, NE 68102

Opening as Union Pacific's Omaha train station in 1931, The Durham Museum's historic Downtown building completed its transformation to the museum in 1975, with a full renovation in 1995. Throughout the stunning, impeccably restored building, The Durham houses an array of permanent collections across over 124,000 square feet. Anchoring the Museum's exhibits is the vast Byron Reed Collection of coins, stamps, and vintage documents.
801 S 10th St Omaha, NE 68108

Widely recognized as one of the world's best zoos, Henry Doorly Zoo and Aquarium has been an Omaha treasure for over 125 years. Known for its leading animal research and conservation programs, the Zoo welcomes over two million annual visitors. Among countless exhibits, the Zoo features the largest big cat habitat in North America, as well the world's largest indoor rainforest, indoor desert, indoor swamp, nocturnal exhibit, and geodesic dome.

3701 S 10th St Omaha, NE 68107

Beginning in the late 19th century, Omaha was a major railroad city connecting the eastern and western United States. With blocks of robust brick warehouses, the Old Market district was the center of activity around the railyards. As activity slowed in the mid-20th century, the visionary Samuel Mercer re-imagined the beautiful, well-constructed buildings as an opportunity for mixed-use development featuring restaurants, retail stores, and apartments.
1100 Howard St Omaha, NE 68102

TOP 5 CAN'T-MISS OMAHA DINING DESTINATIONS

Best Restaurant for a Special Occasion
Nestled into their cozy, upscale location in Omaha's trendy Old Market district, V. Mertz makes a perfect destination for a great night out. Executive Chef Jacob Newton turns out exquisitely-plated small entrees featuring duck breast, Wagyu beef, fresh fish and a variety of small plates. Don't forget to save room for Pasty Chef Ally Peralta's handcrafted farm egg crème brulee, or chocolate ganache tartlet! An excellent assortment of wine and unique cocktails make perfect pairings for dinner and dessert.
1022 Howard St Omaha, NE 68102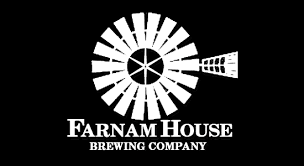 Best Brewpub
Farnam House Brewing's chic brewpub in the Blackstone neighborhood west of Downtown features an extensive lineup of house-brewed beers, ranging from ales, lagers, bocks, stouts, and sours. Once you've worked up an appetite, chef Ginny Dory crafts elevated, made-from-scratch pub fare utilizing fresh, locally grown ingredients. Serving as a de-facto headquarters for Omaha micro and homebrew enthusiasts, the Brewery also hosts a variety of beer-themed events and competitions.
3562 Farnam St Omaha, NE 68131


Best Pizza
An Omaha institution for over 100 years, Orsi's Italian Bakery & Pizzeria serves mouth-watering Italian cuisine and fresh-sliced deli sandwiches you won't want to miss. Using authentic recipes and only the freshest ingredients like homemade Italian sausage and genuine Italian mozzarella, Orsi's pizza will transport you straight to Bel Paese! Grab some prosciutto, linguini, Parmigiano-Reggiano, or olive oil from the charming grocery to make your own traditional Italian feast at home!
621 Pacific St Omaha, NE 68108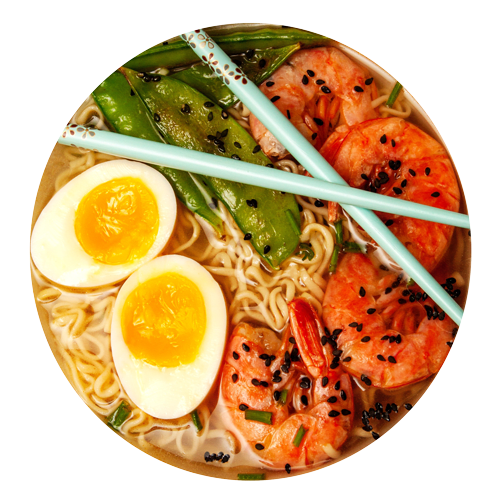 Best Asian Cuisine
From their well-appointed digs in the Hillsborough neighborhood on the city's northwest side, George and Connie Liao serve up delicious Asian-fusion cuisine that has been an Omaha favorite since 2007. Each dish is an original recipe blending recipes, techniques, and ingredients from Japan to Thailand. From lettuce wraps to Pad Thai, curries, yakisoba, and Szechuan shrimp, Wave Bistro has something for everyone. Cap off the night with unique desserts such as Wave's Japanese Vanilla Souffle Cheesecake!
4002 N 144th St Omaha, NE 68116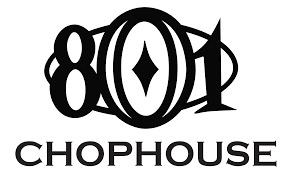 Best Steakhouse
Located inside The Paxton Hotel in the heart of the Old Market district, 801 Chophouse offers the city's best steaks and seafood in an elegant, upscale setting. Replete with wood paneling, white tablecloths, leather booths and warm lighting, the Chophouse harkens to the New York steakhouses of the early 20th century. In addition to USDA prime steaks and fresh seafood, 801 features an extensive, award-winning wine list and delectable desserts.
1403 Farnam St Omaha, NE 68102